The Porsche 928 SG is the direction that I believe Porsche may have gone, had they continued the production of the 928. Porsche has always been an innovator in the automotive industry, and is always developing new technology in which we find incorporated in their production cars. In 1992, the 928 GTS was the pinnacle of 928 creation. A world class 32 valve 5.4 liter V8 powered Grand Touring automobile, unfortunately, was not enough to attract new car buyers in large enough numbers to support continued development or production. The 928 GTS was dropped from production in 1995.
This website is dedicated to the continued development of the 928 & will be focused on technical information about the modifications to my 928, in detail, along with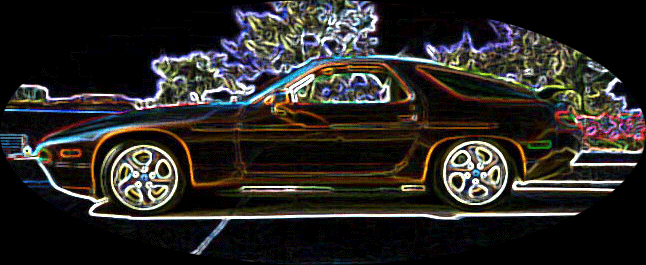 mostly technical photographs. A good portion of the upgrades and modifications are available through vendors, and will be indicated by vendor through which I procured the upgraded parts, although other vendors may sell the same parts.
This site is best viewed at 1024 x 768